Tonbridge House 6th form c 1974/75
---
Thank you for this one Alan: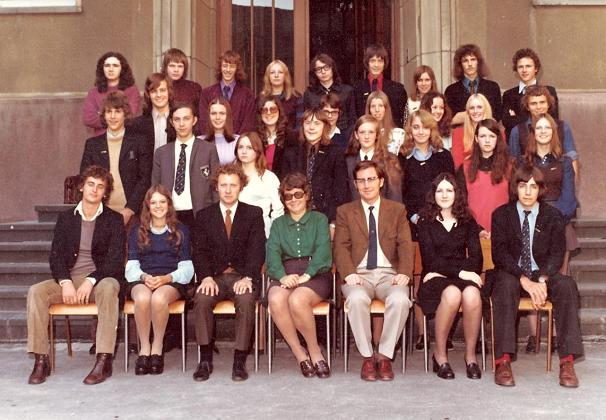 Alan says: "This was Tonbridge House 6th Form, circa 1974/75. I'm in the rebellious red socks. To avoid embarrassment over a poor memory for names/faces, I will avoid trying to label people.
However,within the group (I hope) there should be Mike Philp, Terry Glynn (?), Caroline Thane, the Waters sisters (?)..... Unfortunately, as my parents weren't attached to a regiment or squadron, I quickly lost track of people when we returned to the UK. Would be nice if others could fill in the gaps."
Red socks? Didn't you you read the School uniform rules?
We like a challenge don't we, Kenties? Any takers?
Paul Smalldon is the geezer in the grey blazer in the second row ...