Party Jane's school pictures
---
Some pix from Jane's collection ... Can anyone fill in the blanks? Where are they now?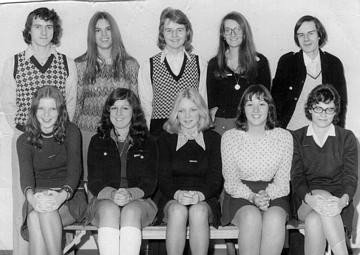 Kent 6th form 1974
Top row left to right - Jimmy Miller, Julie Askham, Adrian Brookes, Denise Martin, Andrew Neild
Bottom row - Jane Connelly, Karen Edington(Gibbons), Irene Putt, Helen Newman, Jane Waulmsley
---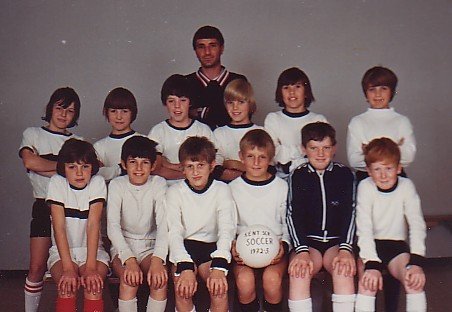 Football-team (72-73 season)
The teacher is Mr Knox.
Back row: [?], Charlie Porter, John Connelly, Peter Yearling, [?], [?]
Front row: Tyrone Burton, [?], Brian Coombes, Steve Roper, [?], Gary Blessington.
---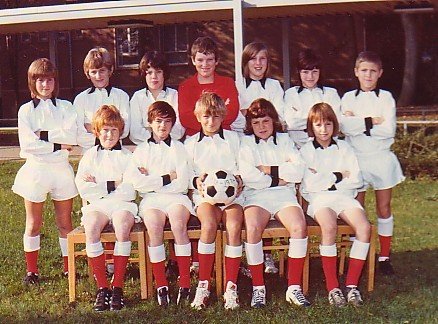 Football-team (73-74 season)
Back row: 3rd from left John Connelly, others include Brian Coombes and Gordon Headland
Front row: Gary Blessington, Stephen Roper, [?], Tyrone Burton, Charlie Porter