Drama department
---
An assortment of interesting pictures from the bad old days in the Drama Department ... some of us couldn't wait to slap on the makeup!
---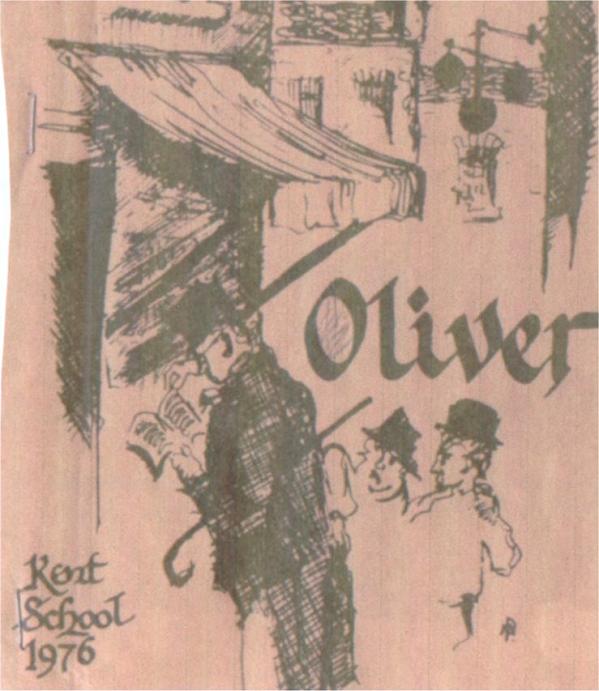 The front page of the programme for the production of "Oliver!" ... and I wonder who starred in that one?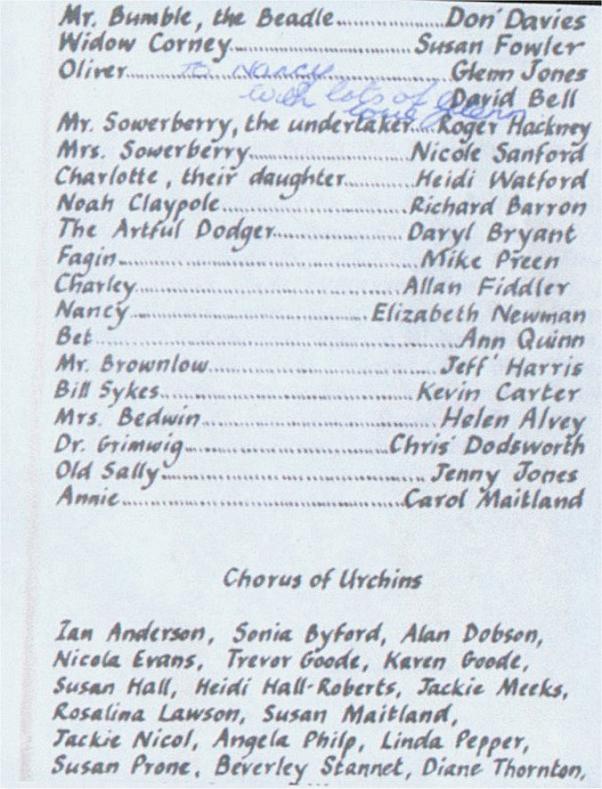 ... none other than that singing genius Glenn Jones! We should have known from his Reunion Karaoke success! Further down the list we see Liz Newman (a Kent School play veteran by all accounts) ... and our very own Daryl Bryant! Big it up for Daz!!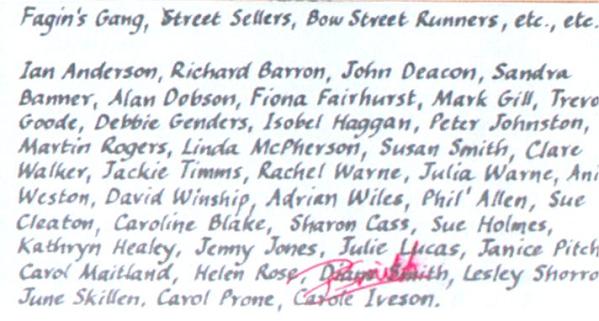 And from Fagin's gang we have another list of memorable names - including Phil McGlass??
---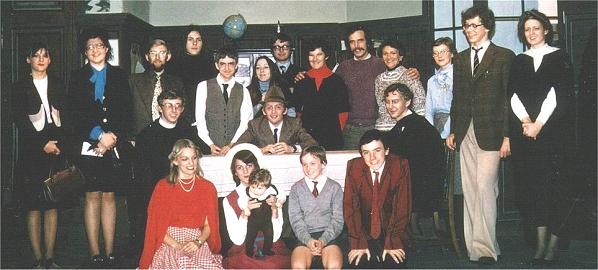 I've had more information from Deborah Spanton (nee Smith) on the line-up here ...
Back Row L-R: Tina Bushell, ??, Mr Ellis, ??, Shirty, ?? (we did think the next face was Pamela LeCarpentier but it seems it might be a teacher instead) , ??, ??, Mr Strike, Miss Wibrew, Mandy Poole, Tim Simmons, Liz Newman.
Seated at table L-R: ??, Mark Smith (Deborah's brother), Roger Mallory
Front Row L-R: Debbie Smith, Dawn Smith (Deborah's sister - holding Mr Ellis' baby son), ??, Mark Benbow
---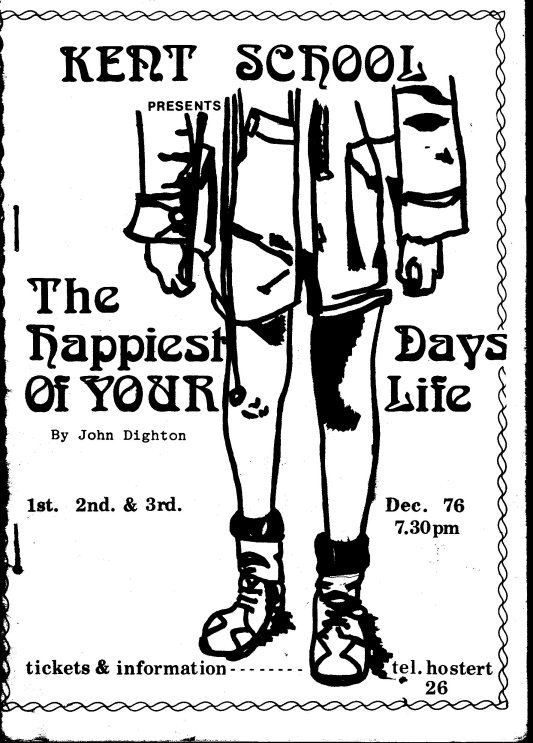 The front page of this production's programme - as classy as ever!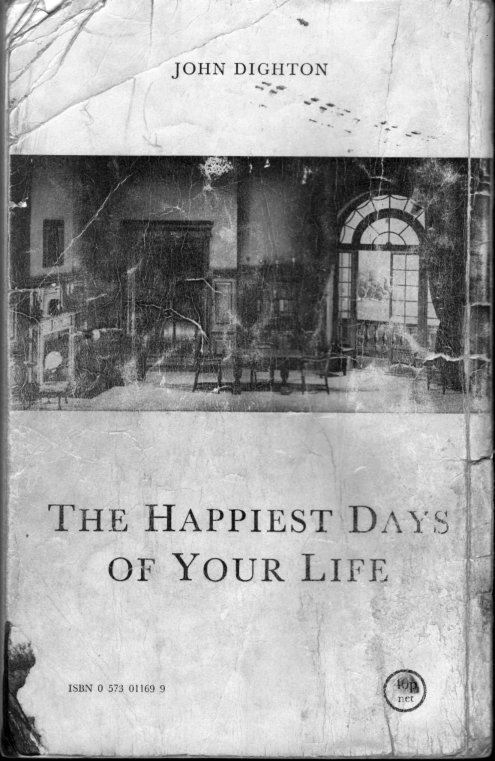 And someone even managed to retain their copy of the script too!