David Brasier - before and after
---
Thank you Dave for furnishing us with your school photograph from Kent School (1971/2)
Dave says:"Dig the hair??? [Where did it go? Webmaster] How embarrassing!!!
Anyway, I've attached a recent photograph of myself (taken last May (in Egypt, no less)), as a before and after type-thing."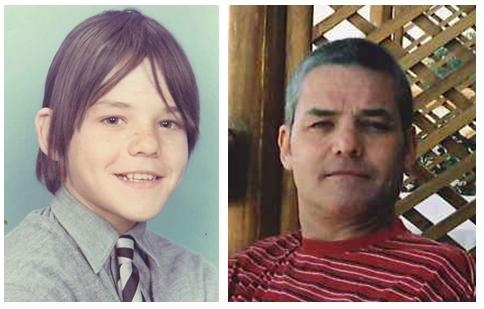 Before - and after
... to be honest Dave, apart from the shorter hairstyle, I can't tell the difference ...