Andrew Williams found this ...
---
Andrew Williams found this old pic taken in about 1965 and as far as he can recall the folks pictured are: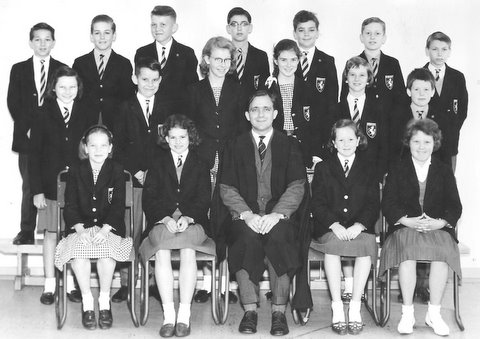 Back row: Geoff Eden, Alan Vedmore, John Young, Russell Newall, Miles Swinburne(?), Andrew Poole, Andrew Williams - looking really sullen)!
Middle row: ?, Roger?, ?, ?, ?, Keri Williams
Front row: Mary-Ann Atkinson, Mary Dickinson, Mr Ford (Head), Corrine Jeffrey, Joanne Brown(?)
Do you know any of these folks?
Let us know!