Alan Boughey remembers ...
---
Heres an old one for you from Alan Boughey. Taken in "playground" Kent School. Alan thinks the form teacher was Miss Hallam. Head Master was Mr. Ford?
This was probably taken in 1963 - can't remember which class - but this could not have been long after the buildings were converted from a hospital into a school!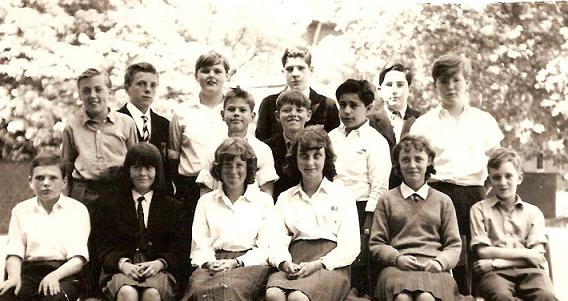 Back row l-r: Mike Ness, Alan Boughey, ?, Charles Amies ?
Middle row: Peter Fughill, David Morris, Robert Hussar, ?
Front row: Mike Ord, ?,?, Sylvia Newsham, Dennise Anderson, ?
Any advances on these names? Apologies if Alan has got some of the names wrong but it IS a while ago. We'd still like to know would like to know who the others are!
Thanks for that one Alan!