October 2007 | Newsletter
---

---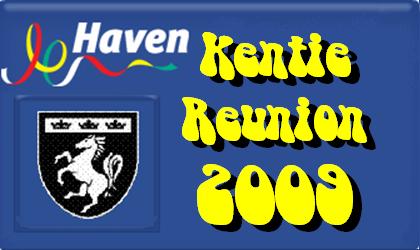 We have venues in mind - chalets in a select number of Haven parks - now we need to pick your brains ...

To have a look at the venues we're looking at (from North to South), check out the following links:

Craig Tara, Ayr, Scotland - Big-time ReU action and the dramatic Scottish coastline views await Kenties who experience Craig Tara. The experience of the rugged views and roaring action at Craig Tara are breathtaking. With the sea views extending over to the beautiful island of Arran. With great scenery and fantastic action Craig Tara is a sensational location.

Hafan Y Mor, Pwllheli, North Wales - Hafan Y Môr holiday park gives Kenties, and their family, an unforgettable time set to the staggering backdrop of Snowdonia. Nestling in its very own picturesque, sheltered bay Hafan Y Môr greets you from the moment you arrive. From the great landscaped surrounding of the park to the high quality accommodation it's easy to see why Hafan Y Môr is one of the UK's most prestigious and highly rated parks.

Caister, Great Yarmouth, Norfolk - Caister has become one the most loved and treasured parks to be found in the UK today. At Caister you can indulge in our 2009 Reunion in the longest running holiday camp in the United Kingdom! Caister Holiday Park is big in every sense, stretch your legs along the huge expanse of safe, sandy beach, picnic in the extensive sand dunes, or revel in the big time Park action. Big fun awaits… Caister is great for active families – there's even Abseiling, Fencing and Archery for the more adventurous (okay Nick?).

Combe Haven, Hastings, East Sussex - Combe Haven have invested a huge £5 million into the complex now making this a superior park in the South East of England. Check out the refurbished Boardwalk, Show Bar and Sports Bar or dine at the fantastic new food venues. Recently awarded Gold status by the David Bellamy awards, due to the recent landscaping, it's certainly a great resort for the ReU ... if only a tad south!

Perran Sands, Perranporth, Cornwall - But even more south ... Let Perran Sands take your Kentie breath away with the rolling dunes, crashing surf and idyllic location ... discover fun-packed Newquay or stroll to all the on park action. With heated indoor and outdoor pools, Perran Sands gives you (and your family) everything you could need for a Reunion and more.
Party on!
Contact one of your committee members:
(Chairman/Webmaster)
(Treasurer)
(Secretary/Events organiser)